So, you have a presentation coming up at work or in school, but you need to collaborate with others to create the perfect presentation, what do you do? You use Google Slides, of course. Google Slides is an easy-to-use, free presentation application offered by tech giants, Google. It's a part of the applications included in their-office suite called Google Docs, Sheets, and Slides. As with every other App in Google's Suite, it's free, easy to use, and makes collaboration extremely easy. With a link, you can get as many people as you need to collaborate on a presentation. Think about that for a second. You can have your entire department work simultaneously at home on a presentation. That can cut down preparation time exponentially. Plus, there's a nice little chat box that you can open in the side panel to chat with them as you work. Is that cool or what?
The only major drawback is that the entire suite can only be accessed online on your browser. You'll have to be online to use all the full features. For your mobile devices, Google has an app that you can download on your iPhone and iPad, but for your mac, the best you could get is an extension that allows you to work offline, and that is only on Chrome.

Why You need the Google Slides App for macOS
With the Google Slides App for macOS, you get all the functionalities of Google Slides all in an app. The first and most attractive feature of the Google Slides App is that it allows you to work offline. On a normal day, most of the features of the Google Slides Suite are only available online. But with the App for macOS, that's no problem. You can get work done anytime- even without an internet connection. And your internet is active, you can go ahead and sync/update the files you have on the cloud with what ones you have newly created.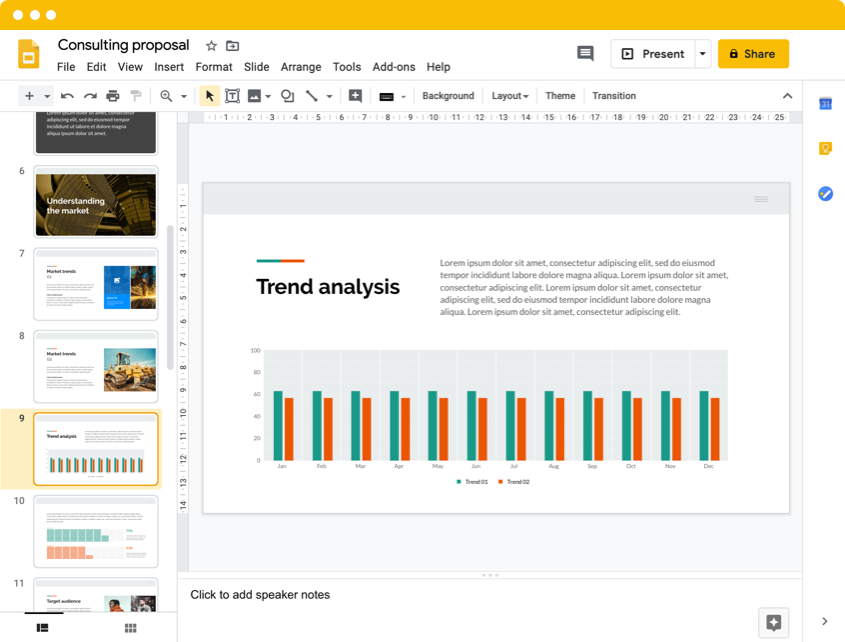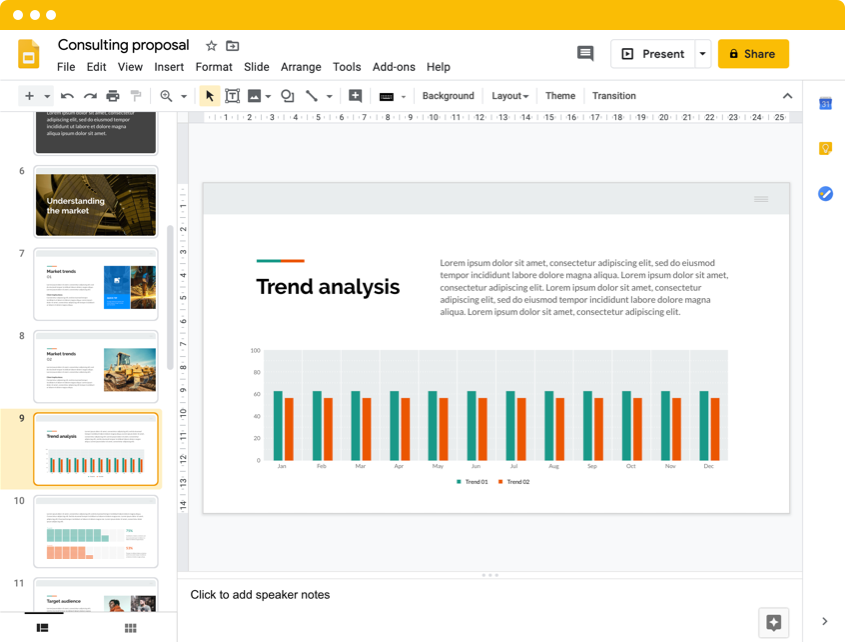 Like the web version which you may already be familiar with, the App for macOS is also compatible with Microsoft PowerPoint. You can import files from PowerPoint and convert them to Google Docs files. Using the Office Compatibility Mode, you can even work, save, and export these files in their native .pptx format. Given that Google Slides is admittedly not as powerful as PowerPoint, Microsoft's own presentation App, some advanced features are not available on the Slides platform. You can simply use PowerPoint to add the features you need, then upload the .pptx file to Google Slides and keep working
The Slides App for macOS comes with a present mode that allows you to give presentations on a projector or any other screen. You can select questions from the audience and then present it on a projector and answer, which is perfect for use as a tool for holding a webinar. Another plus is that your slides get saved automatically as you work. One of the disadvantages of some other presentation applications is that you must remember to save your work. If you don't remember to, you could lose a lot of it irrecoverably.
The Google Slides for MacOS app is supported by macOS version 10.10 Yosemite and above. The app has between 50,000 to 100,000 installs and comes highly recommended with 4-star out of 5-stars. So what are you waiting for? Get the Google Slides App for your Mac today.
Click here to download Google Slides for Mac