When it comes to online security and the security of your devices, you can never be too careful. One of the attractive things about the Apple operating ecosystem, especially the macOS, is that it is a lot more secure than other operating systems.
Of course, this does not mean that on its own, your Mac is secure. There have been multiple recorded cases of security breaches on Macs. While your Mac traditionally is relatively safe, your device can still get infected with spyware or other forms of malicious software.
A Spyware is a malicious piece of code that finds its way into your computer and then accesses personal data. The data accessed can be anything, from personal information to financial details, keystrokes, webcam images, or even online browsing history and habits.
While your inbuilt Mac comes with some level of protection against malware, some still slip through. This is why you need the Spyware App for macOS.
Why You Need the Spyware App for macOS
The Spyware App helps you detect and remove all multiple forms of spyware from your Mac.
 This is very important because different types of spyware can affect your Mac.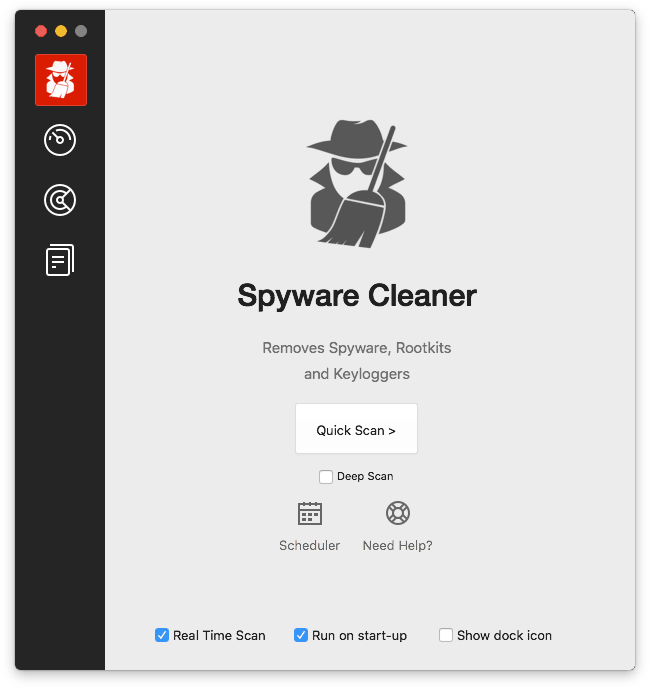 The first type is adware, which is incidentally, also the most common type of spyware. It's very obvious because it uses the information that it gathers to display adverts and pop-up windows. While being frustrating and hugely inconvenient, it's unlikely to cause any serious damage to you or your Mac.
Trojans are some of the most dangerous of the spyware family. They are files that look legitimate, such as movies or software files, and once downloaded, they'll access your personal files and can do great damage to your files.
Cookie trackers are another form of spyware, They are used to track your online histories, such as your browser habits and web searches. While most websites give you a notice that they capture cookies while you're browsing, they can keep those cookies for a very long time, displaying ads and other forms of content to you long after you've left the website
Keyloggers are pieces of code that are usually installed without your permission or knowledge. It tracks what keys are pressed as you use your Mac. From there, the keylogger can then access your personal data such as usernames, passwords, banking information, or other sensitive data.
Fortunately, removing spyware from your Mac is quite easy, especially with the spyware app for Mac. The spyware app for Mac helps you scan your system to locate and neutralize any spyware on your Mac. With the Spyware App for macOS, you can conveniently scan through your Mac and get a comprehensive report on the health of your Mac.
The Spyware App for macOS is your best tool to remove spyware such as keyloggers, trojans, rootkits, and browser hijackers. It also detects and removes PUP (potentially undesirable programs), cookie tracker as well as internet files, browser cookies, history, and extensions.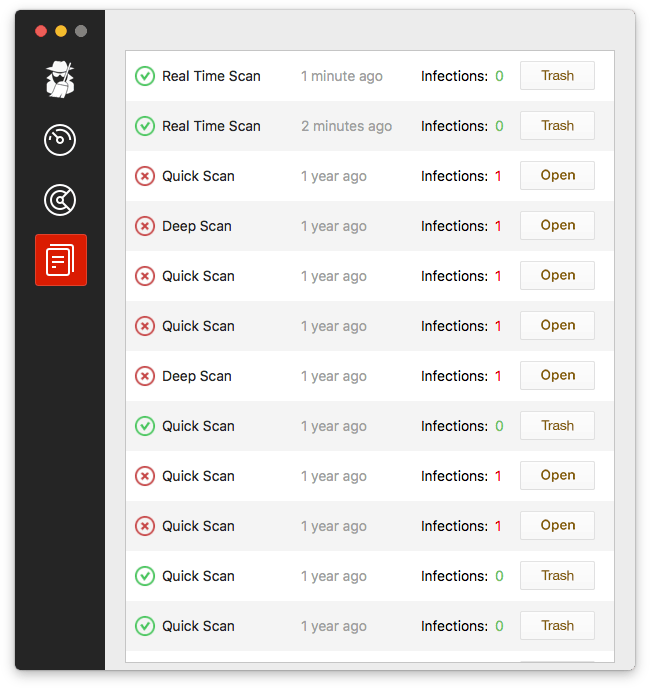 The spyware app for Mac is compatible with macOS 10.10 Yosemite and above. The app is rated 4.5 stars out of 130 reviews, and the app is quite light, just a little over 2 Mb in size. So make your Mac as secure as possible today with the Spyware App for macOS.
Click here to Download Spyware for Mac